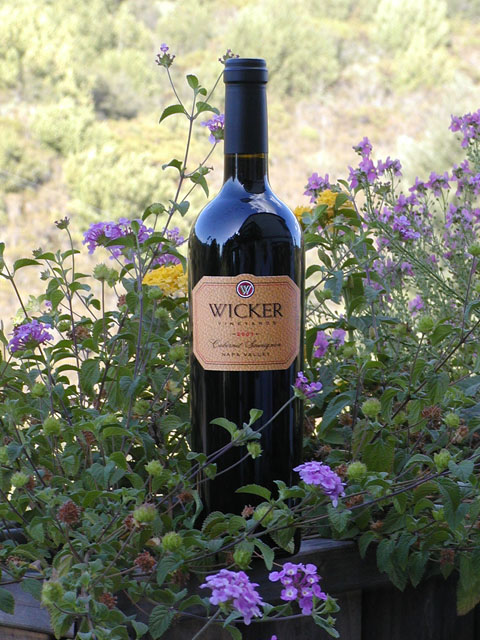 WOW!
Current Releases:
2006 '975' Cabernet Dessert Wine
Late Harvest Chardonnay Photos
"Hauling Grapes... for Clos Du Val... 2012" Kort van Bronkhorst Blog - An Early Morning in the Field, on the Road, and at the Winery with Ron Wicker
"He Releases No Wine Before Its Time" Kort van Bronkhorst Blog
A Blogger's Glimpse at Machine Harvesting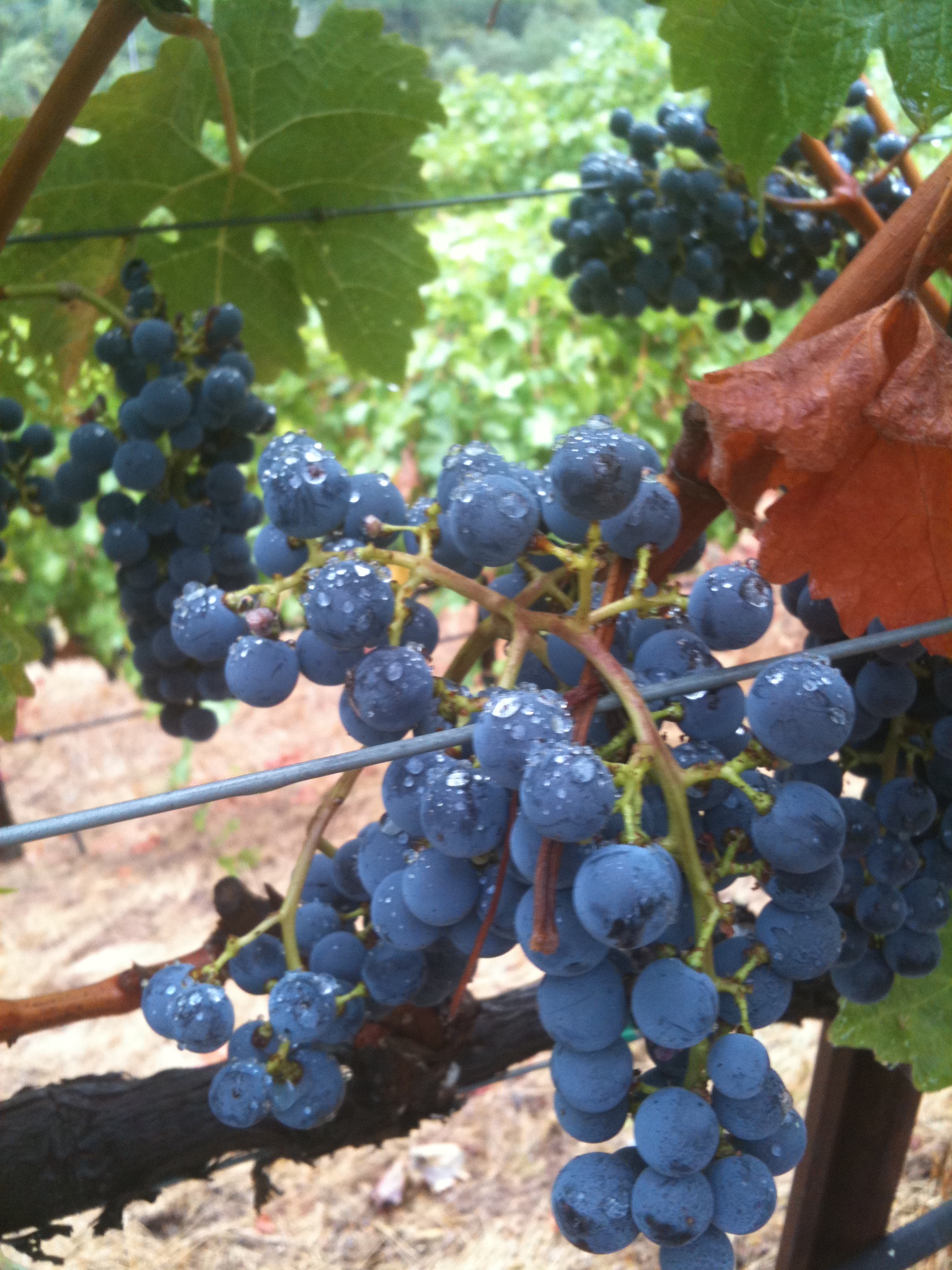 2011 Cabernet After Early October Rain
Wicker Vineyards Blog Bookmark Us
Ron Wicker Selected as Napa Valley Grower of the Year for 2010
Martini House "Battle of the Vines" WICKER VINEYARDS -- Season 3 Red Wine Competition CHAMPIONS!!
St. Helena Star Article -- May 21,2009
The Crush -- Grape Processing
After the grapes are transported to the winery, they are weighed and then dumped into the overhead hopper, to be gravity fed into the destemmer. The stems spin out the end of the drum while the berries pass through holes in the drum and fall onto the sorting table. The stems are collected in a bin and recycled to the vineyard. The whole berries pass the length of the shaker table in a single layer of fruit where immature berries and any green stem pieces or leaves are removed. Many hands are needed to keep up with the fruit as it passes by, but the result is a stream of pure ripe fruit leaving the end of the table.
At the end of the table, the fruit falls into buckets that are filled and then dumped into wood barrels for fermentation.

Click on image to enlarge
2011 Late Harvest Chardonnay
2011 was a year to think outside the box. In a year we wanted to double our Chardonnay production, we ended up with only half the crop we had in 2010. What was left on the vine was infected with Botrytis, the "Noble Rot" of Europe. Mother Nature had given us the rare opportunity to make a late harvest, dessert style wine....ripe fruit, Botrytis infection started by early October rain, followed by a few 90 degree days to dehydrate the infected berries.
Following our Chardonnay table wine harvest, we made the decision to leave the Botrytis fruit on the vines. In the days that followed, we had temperatures that reached 90 degrees, perfect to dehydrate the infected fruit and concentrate the sugars and complex flavors imparted by the Botrytis. When we picked the Late Harvest fruit, it was approximately half raisined berries and half fresh, ripe fruit. The juice from the whole ripe fruit would be what we needed to extract the sugars and flavors from the raisined berries.
Click on images for larger view.
BUY NOW Please download and complete an Order Form (.pdf), and either phone, fax or mail the information to our office.