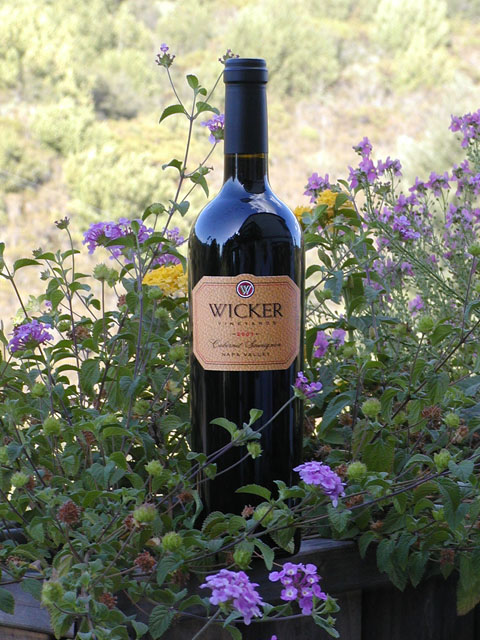 WOW!
Current Releases:
2006 '975' Cabernet Dessert Wine
Late Harvest Chardonnay Photos
"Hauling Grapes... for Clos Du Val... 2012" Kort van Bronkhorst Blog - An Early Morning in the Field, on the Road, and at the Winery with Ron Wicker
"He Releases No Wine Before Its Time" Kort van Bronkhorst Blog
A Blogger's Glimpse at Machine Harvesting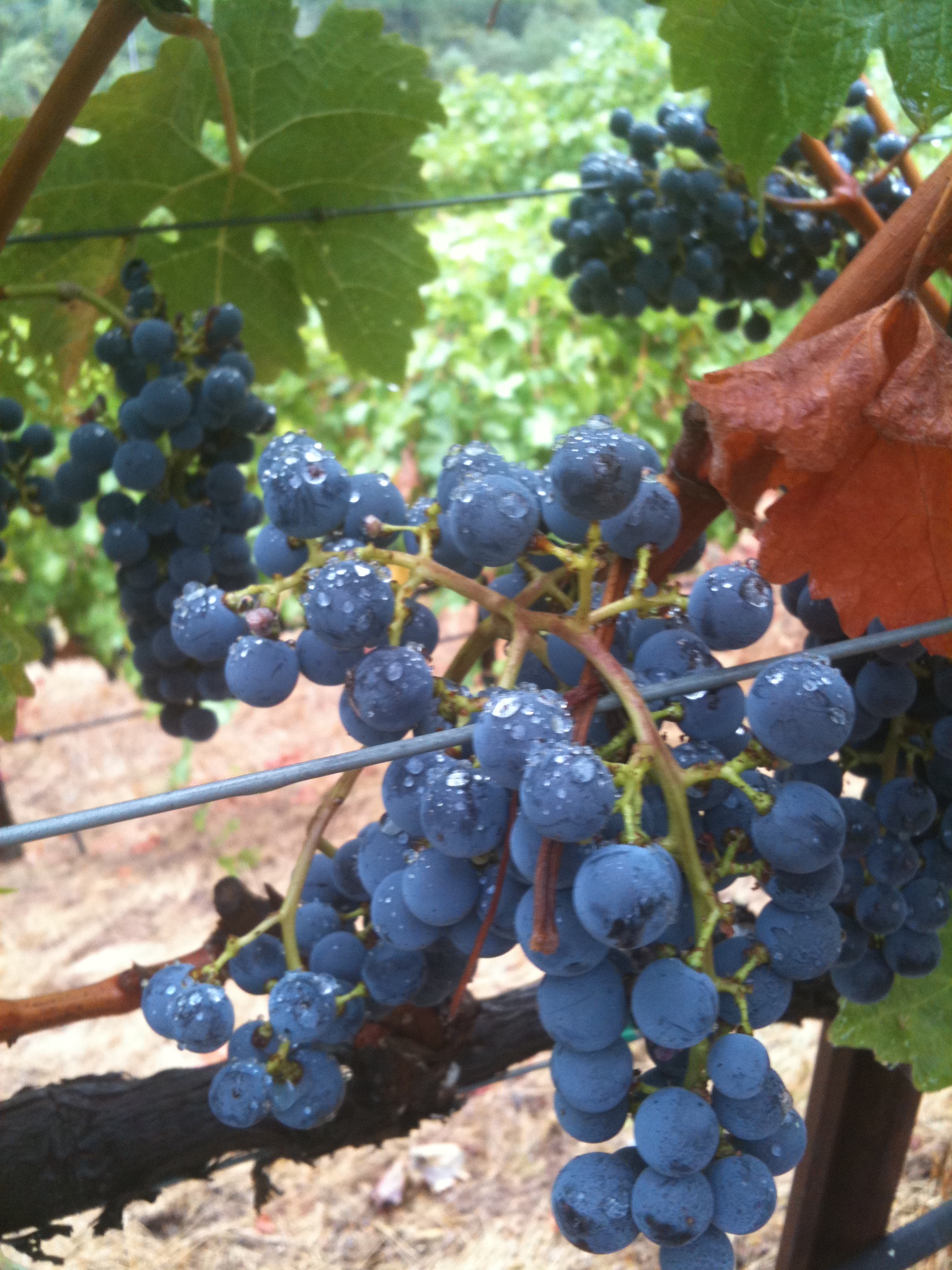 2011 Cabernet After Early October Rain
Wicker Vineyards Blog Bookmark Us
Ron Wicker Selected as Napa Valley Grower of the Year for 2010
Martini House "Battle of the Vines" WICKER VINEYARDS -- Season 3 Red Wine Competition CHAMPIONS!!
St. Helena Star Article -- May 21,2009
WICKER VINEYARDS Cabernet WOW!
We are committed to producing limited quantities of highest quality Napa Valley wines available through our mailing list and at selected restaurants and wine shops.
Wicker Vineyards Cabernet Sauvignon is produced from our vineyard located on the western slopes of Howell Mountain overlooking Napa Valley. Aged 18 to 20 months in French oak, we are holding these incredible wines for release until they start to open up in the bottle. The WOW! exclamation when tasting our late released Cabernet for the first time is a testament to the vineyard, the winemaking skills of Dennis Johns, and to the extended time in bottle. These complex and silky textured Cabernets will delight your senses with the fullness of ripe black fruit flavors and a potpourri of aromas from tea leaves, sweet clove, orange peel, mint, cocoa and leather. The long sweet finish will leave you longing for another sip. Our Cabernets exhibit an elegance not often found in Howell Mt. wines.
Our Chardonnay, first produced in 2010 is from a small vineyard in the cool southern end of Napa Valley. Not big fans of overly oaked, buttery Chardonnay, we sought a style that was crisp and clean but with a richness not present in pure stainless steel fermented wines. The result is a Burgundy style wine unlike most Napa Chardonnay. This wine will reset your palate for Napa Chardonnay.
The excitement and success of our initial 2001 vintage has carried forward as we work our way into our second decade of producing outstanding wines. We think you will enjoy them.
WOW!
Women's Miami Dolphins New Era White Glitter Glam 9FORTY Adjustable Hat,Jacksonville Jaguars Double-Sided 28ĄŻĄŻ x 40ĄŻĄŻ Banner.Women's Miami Dolphins For Bare Feet Chevron Socks,Women's Los Angeles Rams G-III 4Her by Carl Banks Navy Trick Play String Bikini Top.Women's Pittsburgh Steelers Majestic Black Play For Me T-Shirt,Indianapolis Colts Football Field Mirror,Denver Broncos Pet T-Shirt Seattle Seahawks Jerseys Colors.Men's Green Bay Packers Aaron Rodgers Majestic Green Big & Tall Eligible Receiver Name and Number T-Shirt,Men's Miami Dolphins '47 Aqua Crosstown Team Flanker Long Sleeve T-Shirt Seattle Seahawks Football Jersey.Antigua Tampa Bay Buccaneers Historic Logo Signature Pullover Hoodie - Red,Preschool Seattle Seahawks College Navy Ripped Off T-Shirt,Men's Tampa Bay Buccaneers Red No Huddle Long Sleeve T-Shirt Seattle Seahawks Jerseys Outlet.WomenĄŻs Tampa Bay Buccaneers Mike Evans Nike Game Jersey,'47 Brand San Francisco 49ers Womens Cleanup Adjustable Hat - White,Men's Seattle Seahawks Majestic Gray Tipped Pass Fleece Sweatpants Elite And Limited Seattle Seahawks Jerseys.Women's Washington Redskins Majestic Burgundy Preseason Favorite IV Pullover Hoodie,Men's Cleveland Browns Nike Brown Stadium Classic Fly Short,Men's Philadelphia Eagles Nike Gray Stadium Classic Club Fleece Pullover Hoodie.Women's Denver Broncos Majestic Charcoal Awesome Sight Blazer,Denver Broncos Mascot Duck Bank
---
---
Contact Information
Telephone Orders, Comments, or Questions

(707) 963-2251

FAX Orders, Comments, or Questions

(707) 963-7955
BUY NOW Please download and complete an Order Form (.pdf), and either phone, fax or mail the information to our office.
Mailing Address

P.O. Box 18, Rutherford, CA 94573

Electronic mail

General Information and Sales: ron@wickervineyards.com