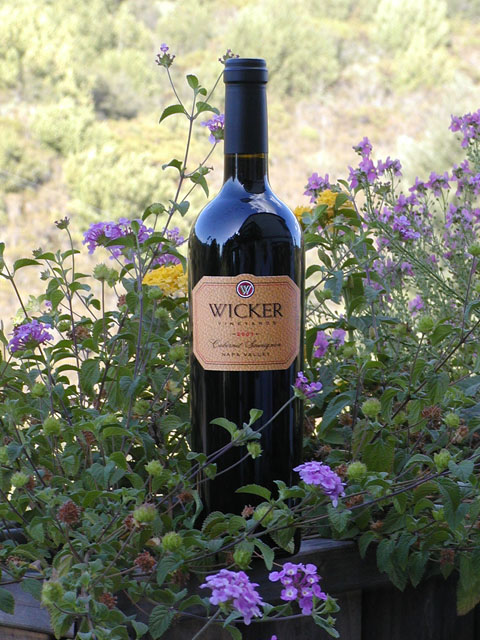 WOW!
Current Releases:
2006 '975' Cabernet Dessert Wine
Late Harvest Chardonnay Photos
"Hauling Grapes... for Clos Du Val... 2012" Kort van Bronkhorst Blog - An Early Morning in the Field, on the Road, and at the Winery with Ron Wicker
"He Releases No Wine Before Its Time" Kort van Bronkhorst Blog
A Blogger's Glimpse at Machine Harvesting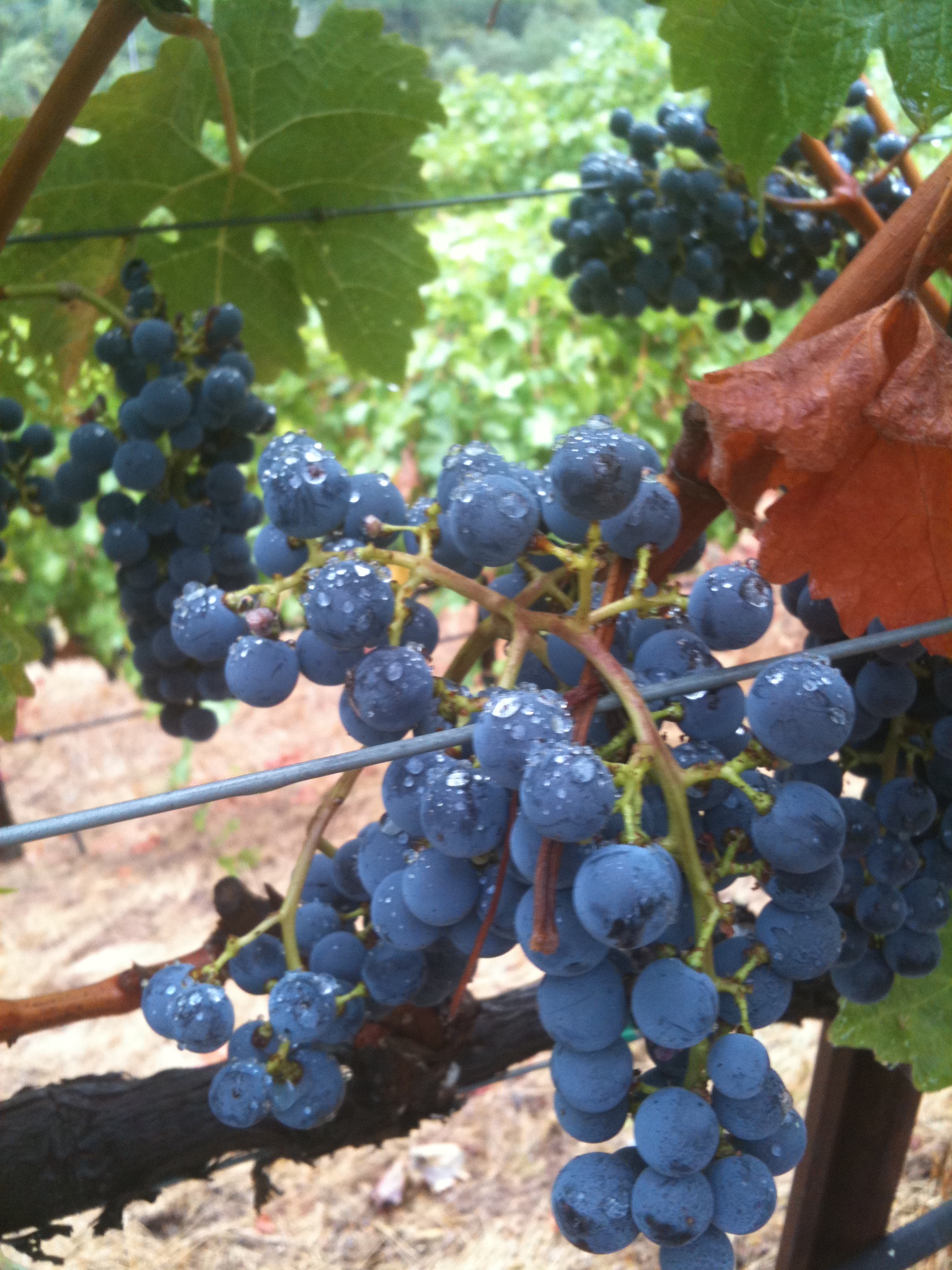 2011 Cabernet After Early October Rain
Wicker Vineyards Blog Bookmark Us
Ron Wicker Selected as Napa Valley Grower of the Year for 2010
Martini House "Battle of the Vines" WICKER VINEYARDS -- Season 3 Red Wine Competition CHAMPIONS!!
St. Helena Star Article -- May 21,2009
Autumn In The Vineyard
Ripening and Waiting
As the Summer season transitions to Fall, the vines move their focus from active growth toward maturity. The grapes plump up to full size, start to gain color, and begin to accumulate sugar and flavor. Their texture begins to soften. As we near Harvest, we will wait for the perfect balance of sugar, acid, pH, and most importantly flavor.
Click on image to enlarge
Harvest
Our harvest carries out the adage that our wines are "hand made". Too steep for tractors, the fruit is picked in 35 pound boxes and carried off the hillside on a small ATV trailer, nine or ten boxes at a time. From there it is loaded into 1/2 ton Macro bins on a truck and then moved to the winery.
Click on image to enlarge
BUY NOW Please download and complete an Order Form (.pdf), and either phone, fax or mail the information to our office.