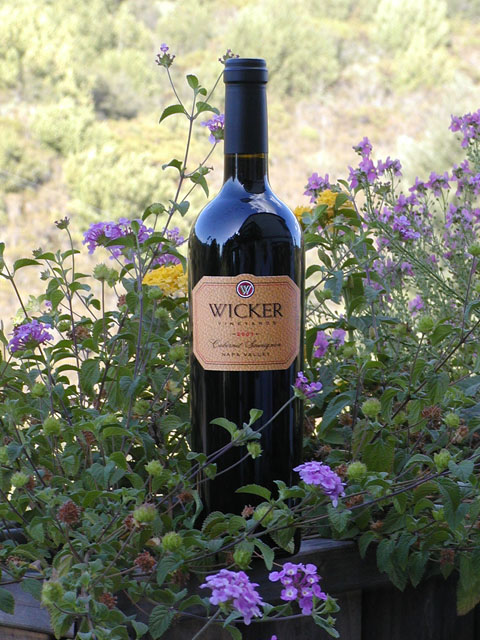 WOW!
Current Releases:
2006 '975' Cabernet Dessert Wine
Late Harvest Chardonnay Photos
"Hauling Grapes... for Clos Du Val... 2012" Kort van Bronkhorst Blog - An Early Morning in the Field, on the Road, and at the Winery with Ron Wicker
"He Releases No Wine Before Its Time" Kort van Bronkhorst Blog
A Blogger's Glimpse at Machine Harvesting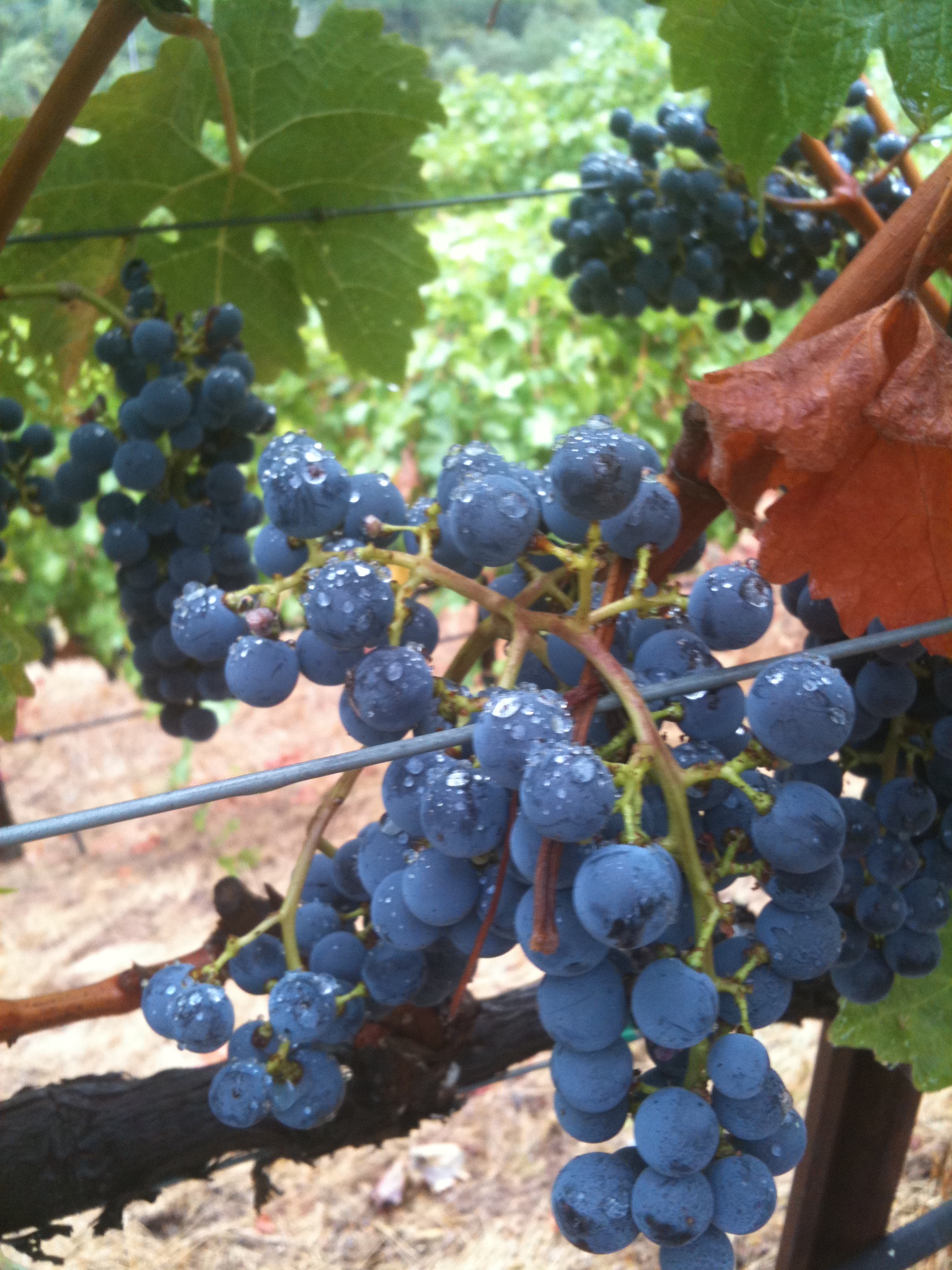 2011 Cabernet After Early October Rain
Wicker Vineyards Blog Bookmark Us
Ron Wicker Selected as Napa Valley Grower of the Year for 2010
Martini House "Battle of the Vines" WICKER VINEYARDS -- Season 3 Red Wine Competition CHAMPIONS!!
St. Helena Star Article -- May 21,2009
Who We Are -- Ron, Lisa & the Vineyard
Ron and Lisa Wicker grew up in the Napa Valley, and have spent their lives as part of the Napa Valley community. Ron has been working in vineyards since the early 1960's and began a full time career growing grapes in 1971.
Since purchasing their vineyard and home on Howell Mountain in 2000, they have strived to bring the vineyard up to it's full potential, and enjoy sharing their home with friends and associates. Their deck overlooking the vineyard has been the site for many informal "wine tastings" and Bar-B-Q's. The offering of their WICKER VINEYARDS?/font> Napa Valley Cabernet and Chardonnay is very much a sharing of their commitment to life in the Napa Valley.
The WICKER VINEYARDS?/font> Napa Valley Cabernet started with the purchase of a small, terraced vineyard on the slopes of Howell Mountain. The steep, North facing slope is the ideal exposure for long, cool ripening seasons.
The vineyard ranges from 1200 to 1400 feet elevation, creating a variation in micro-climates; warmer at the top, and cooler at the bottom. There is typically a two to three week difference in maturity dates from the upper slopes to the bottom of the vineyard. The vineyard is located at the temperature inversion level, creating days when the vines will be in bright morning sun, while vineyards on the valley floor will be covered in fog. The afternoons and evenings are cooled by ocean breezes nearly every day.
In 2010, after much prompting to make a white wine, the Wicker Vineyards?Napa Valley Chardonnay came to life from a small vineyard Ron had planted years before near the Napa County Airport. This wine's bright fruit character, rich mid-palate and clean finish will reset your palate for Napa Chardonnay.
What We Do -- Ron & Lisa
Gotta Have Some Fun
Our spare time is important to us. Growing grapes and making wine are a wonderful part of our life, but finding ways to share that with others adds to the fun.
BUY NOW Please download and complete an Order Form (.pdf), and either phone, fax or mail the information to our office.
Women's Denver Broncos Concepts Sport Navy Ovation Robe,Houston Texans 34" Vinyl-Coated Windshield Decal,Men's Detroit Lions Pro Line Gray/White Grayton Adjustable Hat Cheap Indianapolis Colts Jerseys.Cincinnati Bengals Zebra Acrylic Cut License Plate,Green Bay Packers Busy Block Real Ugly Sweater Gnome,Youth Buffalo Bills New Era Camo On Field Sport Salute to Service Knit Hat.Women's New Orleans Saints Concepts Sport Black Dynamic Knit Panties,Mens New York Giants Red Critical Victory VIII Long Sleeve T-Shirt.Youth New York Giants Eli Manning Nike Royal Blue Limited Jersey,Mens Cutter & Buck Black Oakland Raiders Championship Polo,Youth Seattle Seahawks Marshawn Lynch Nike College Navy Team Color Game Jersey Indianapolis Colts Jerseys.Men's Philadelphia Eagles Majestic Black For All Time T-Shirt,Mens New York Jets Green Ramble Micro Fleece Union Pajamas.Youth Detroit Lions Calvin Johnson Nike White Game Jersey,Men's Cleveland Browns Danny Shelton Nike Brown Game Jersey Indianapolis Colts Jerseys for Sale.Men's New England Patriots Pro Line Navy Rushmore Full-Zip Hoodie,Women's Buffalo Bills G-III 4Her by Carl Banks Royal Southpaw Bikini Top,Baltimore Ravens Women's Three-Quarter Sleeve Raglan Tri-Blend T-Shirt - Ash/Purple Indianapolis Colts Football.Nike Justin Blackmon Jacksonville Jaguars Youth Game Jersey - Teal,Mens New England Patriots '47 Brand Navy Blue Cleanup Adjustable Hat,Mens San Francisco 49ers Nike Black KO Chain Performance Fleece Pants