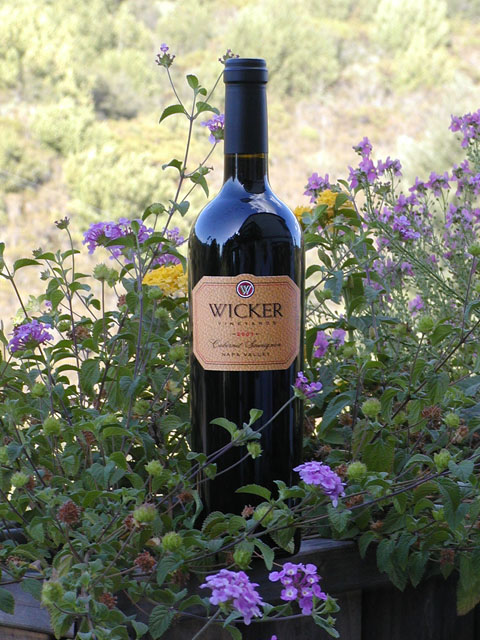 WOW!
Current Releases:
2006 '975' Cabernet Dessert Wine
Late Harvest Chardonnay Photos
"Hauling Grapes... for Clos Du Val... 2012" Kort van Bronkhorst Blog - An Early Morning in the Field, on the Road, and at the Winery with Ron Wicker
"He Releases No Wine Before Its Time" Kort van Bronkhorst Blog
A Blogger's Glimpse at Machine Harvesting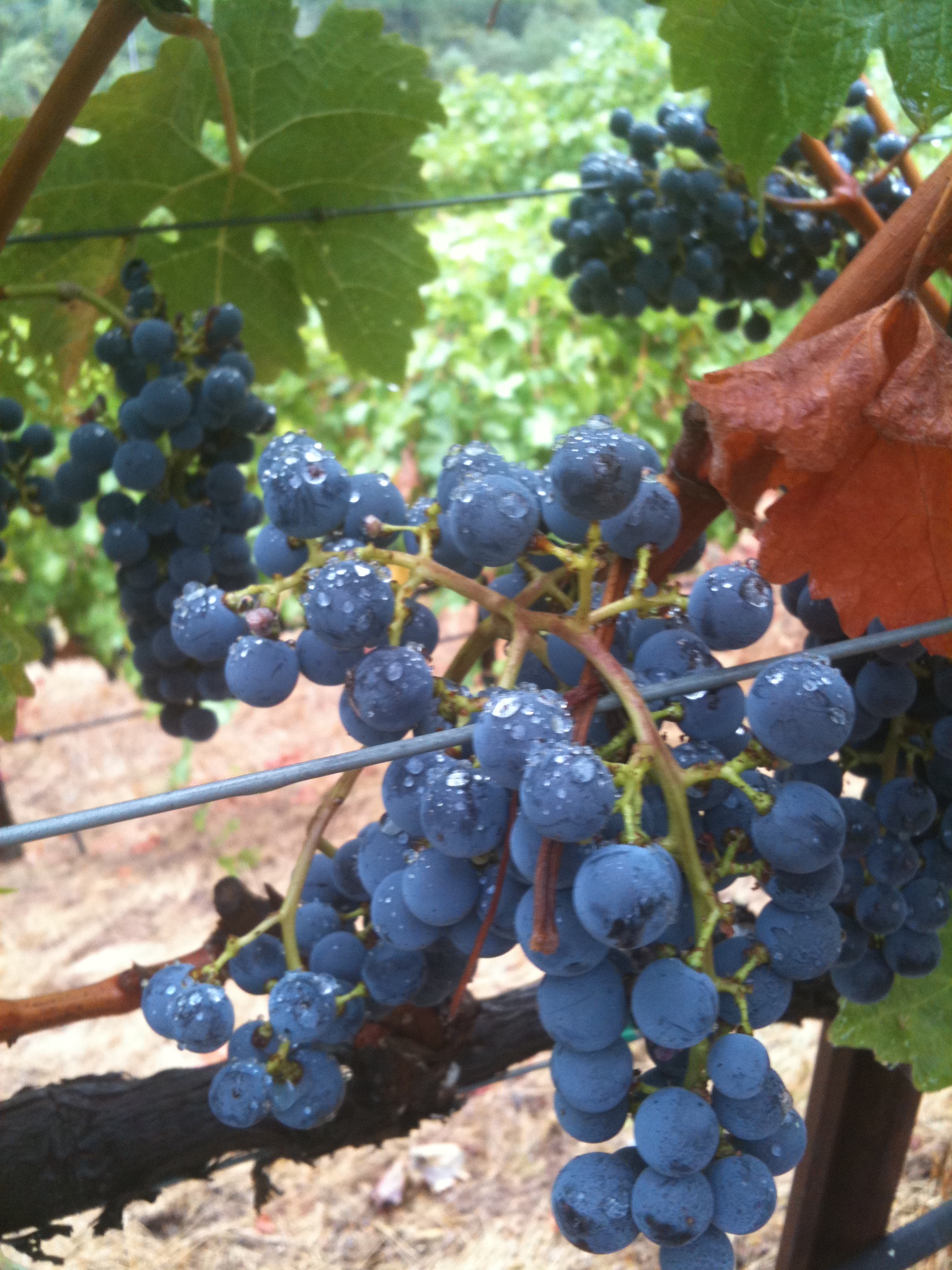 2011 Cabernet After Early October Rain
Wicker Vineyards Blog Bookmark Us
Ron Wicker Selected as Napa Valley Grower of the Year for 2010
Martini House "Battle of the Vines" WICKER VINEYARDS -- Season 3 Red Wine Competition CHAMPIONS!!
St. Helena Star Article -- May 21,2009
Springtime In The Vineyard
The New Growing Season Starts
Winter annual grasses provide erosion control in the Winter and are allowed to grow in the vineyard until they go to seed in the Spring each year before being mowed. Vines start their new growth each year in March/April, and continue growth into the Summer.
Click on image to enlarge
Frost Season
Water sprinkled over the vines will form a layer of ice around new growing tissue when the temperature drops below freezing. This layer insulates and protects the plant tissue from below freezing temperatures.
It also provides some pretty amazing photo opportunities.
Click on image to enlarge
March, 2012 Brought Us Over 10 Inches of Rain - Wonderful Rain!
January and February brought Napa Valley unusually warm, dry Spring type weather, with the ground and reservoirs thirsty for water. Buds were beginning to push. Then March brought cooler weather and over ten inches of rain, soaking into the soil, providing much needed runoff to fill reservoirs, and cooling the soil to delay bud break in most vineyards. As we enter April, we are getting a more seasonal bud break, with every day one day farther from the chances of damaging frost.
Click on image to enlarge
BUY NOW Please download and complete an Order Form (.pdf), and either phone, fax or mail the information to our office.