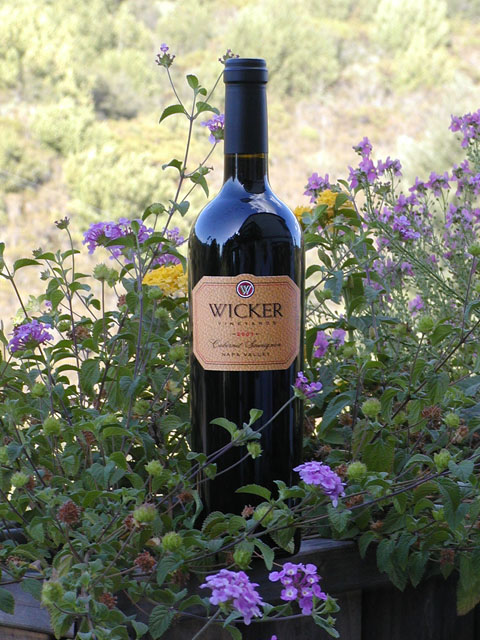 WOW!
Current Releases:
2006 '975' Cabernet Dessert Wine
Late Harvest Chardonnay Photos
"Hauling Grapes... for Clos Du Val... 2012" Kort van Bronkhorst Blog - An Early Morning in the Field, on the Road, and at the Winery with Ron Wicker
"He Releases No Wine Before Its Time" Kort van Bronkhorst Blog
A Blogger's Glimpse at Machine Harvesting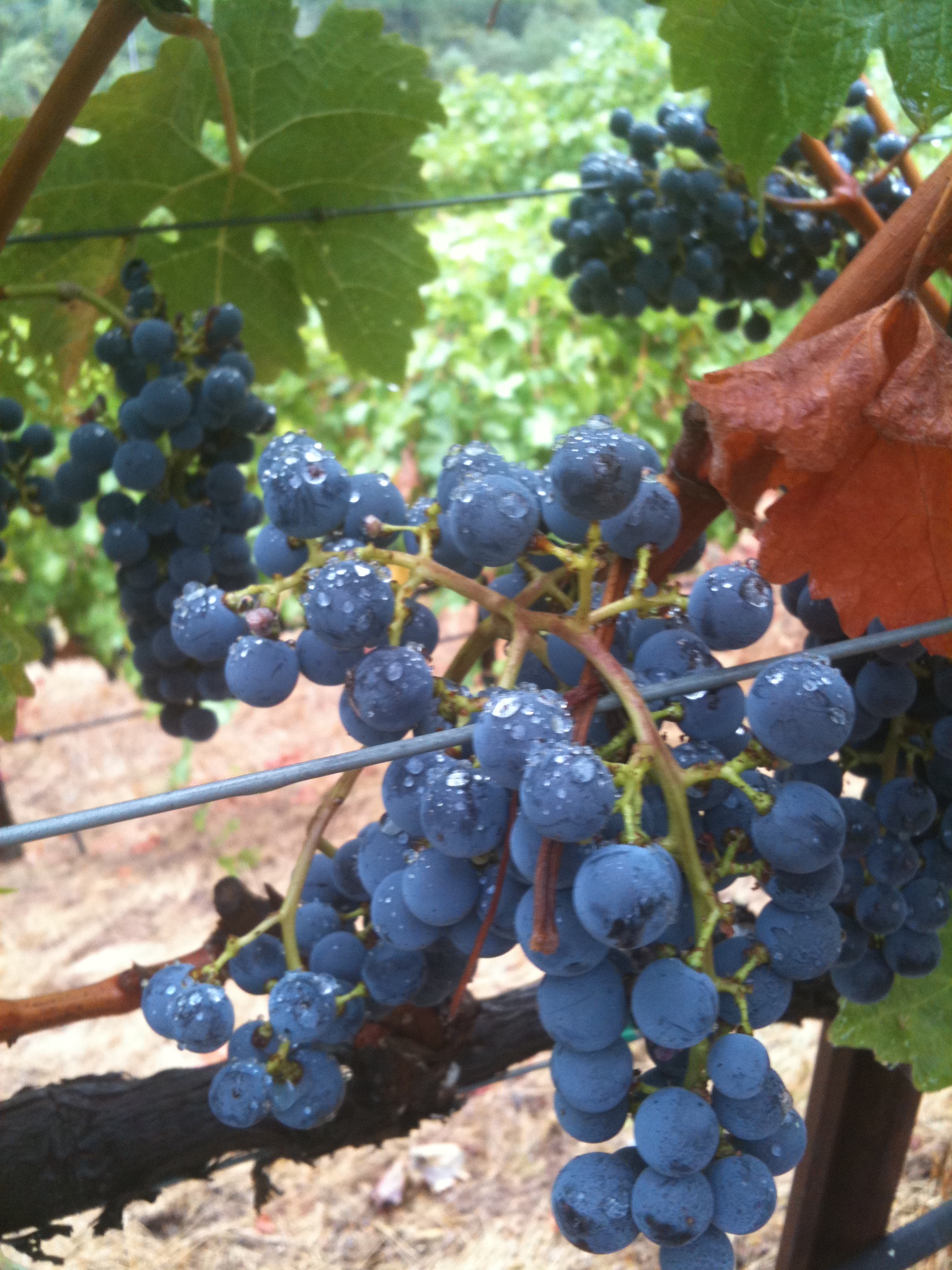 2011 Cabernet After Early October Rain
Wicker Vineyards Blog Bookmark Us
Ron Wicker Selected as Napa Valley Grower of the Year for 2010
Martini House "Battle of the Vines" WICKER VINEYARDS -- Season 3 Red Wine Competition CHAMPIONS!!
St. Helena Star Article -- May 21,2009
The Winemaking
Cabernet Sauvignon
Our first vintages were fermented in 1/2 ton Macro bins or in small stainless steel fermenters. The advantage of tank fermentation is the ease of temperature control during fermentation. With the small bin fermentation, we moved the bins from inside / outside to take advantage of the warm days and cool nights for temperature control. For the first time, in 2008, whole berries were fermented in sixty gallon wood barrels. During fermentation the skins will rise to the top of the juice, forming a "cap". This cap is pushed down to be mixed with the juice several times each day. This "punch down" keeps the skins in constant contact with the juice, allowing for the extraction of flavor and color components.
The Cabernet Port (Style)
In 2006 we had planned to make a Cabernet port style desert wine, and were fortunate enough to have Mother Nature cooperate. We left a small amount of Cabernet on the vine, and the weather helped us finish off the perfect fruit: very ripe Cabernet from vines that still had green leaves, giving us fruit that had very high sugar levels, but still had acid and fruit character. The result is very exciting, described in one word: YUMMY!! A wonderful desert wine, not too sweet (6% residual sugar) and not too high in alcohol (18%), that leaves room for all those ripe fruit characters to come through. It is in the bottle, and awaiting final label design and approval.
The base wine was fermented on the skins, with the fermentation arrested by the addition of 72% alcohol High Proof Brandy Spirits purchased from Germain-Robin, one of the world's finest Brandy makers. Following approximately 18 months in French Oak, it was bottled in 500 ml Premier bottles, following the signature look of our Wicker Vineyards Cabernet bottlings. The bottle is familiar. The look is unmistakably "port".
The result is a fragrant nose with a Congnac undertone, followed by layers of fruit and chocolate in a wonderfully rich, supple mouth feel. It has been in the bottle only a few months, and I am liking it already (samples only, of course).
More information on our proprietary name development, and label design to follow.
Ron adding the first High Proof to stop the Port fermentation
Dennis taking his turn adding High Proof...@ $100 per gallon!! This Port better be good!!

"975" Cabernet Dessert Wine Concpt Label Still Subject to Approval
Click on image to enlarge
Time to Relax
Click on image to enlarge
BUY NOW Please download and complete an Order Form (.pdf), and either phone, fax or mail the information to our office.